About us
Hi there! We're Frederik and Fiona De Vos and we hope you're enjoying the site.
Our mission is to help people become fluent in Tagalog in the fastest, easiest and most enjoyable way possible, by providing high-quality Tagalog learning materials.
We created Learning Tagalog because we couldn't find a resource to learn Tagalog that included literal (word-for-word) and natural (whole-sentence) translations, lots of authentic dialogues and a good grammar reference with plenty of examples.
We launched the site in 2010 and since then, we have happy customers in over 80 countries. Our course is also being used by US government agencies and other organizations.
Our philosophy is to keep all our materials as simple and practical as possible, while making sure everything is accurate.
We're very approachable for questions and suggestions. Don't hesitate to email us!
Read more about the story of Learning Tagalog below.
Fiona De Vos is the co-creator of LearningTagalog.com, the author of Essential Tagalog Grammar and the co-author of Learning Tagalog: Fluency Made Fast and Easy. She taught Tagalog to Japanese adults while studying in Japan and has also worked as a translator. In addition to Tagalog, Fiona speaks English, Japanese, Dutch, German and French. Fiona is also a singer and songwriter.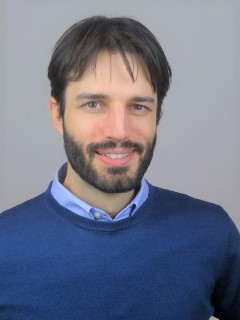 Frederik De Vos is the co-creator of LearningTagalog.com and the co-author of Learning Tagalog: Fluency Made Fast and Easy. He holds a master's degree in engineering with a major in computer science. Good at languages, he worked as a technical translator for several years. He learned Tagalog in the Philippines and also speaks Dutch, French, English, German and Japanese. Frederik also teaches an emotional healing course at healed.world.
The Story of Learning Tagalog
Hi! I'm Frederik De Vos. I wrote Learning Tagalog: Fluency Made Fast and Easy, together with my wife, Fiona.
The story of Learning Tagalog began when Fiona and I moved from Belgium to the Philippines.
I loved the Philippines. Filipinos were very friendly and welcoming. But as the weeks passed, it became clear that Tagalog was the language of everyday life. I often had a hard time following what was going on around me.
At first, Fiona told me I didn't need to learn Tagalog. But I soon felt left out. So, after a few months, I decided to learn Tagalog diligently.
I got some books and started learning the language on my own. But when I tried to apply it, Fiona told me that nobody would speak like that. My books didn't teach me the pronunciation either. I was motivated and I kept learning anyway. I took a small notebook with me everywhere I went, and I asked questions.
A few months later, I started to play with the idea to develop a simple course for foreigners that would include all the information that I had been looking for.
What I really wanted were realistic dialogues, with audio and pronunciation marks, and word-for-word translations under the Tagalog. That way, there would be no need to look up every word. These word-for-word translations would also show the logical structure of the sentences at a glance. Also, there had to be grammar explanations under the sentences to answer the learner's questions.
For about a year, I wrote and rewrote the dialogues based on what I heard around me. Then, after some failed attempts to produce quality audio recordings at home, we decided to use a professional recording studio. For Fiona, this was a sign that the project wasn't a hobby anymore and she got fully involved.
We then rewrote the stories together. I had to make sure that the dialogues wouldn't get too difficult for the learners, while Fiona made sure everything sounded natural to a native speaker. It was a balancing act to keep the stories interesting while keeping them easy to follow. The order in which we introduced new material was very important.
Finally, we recorded the lessons with Fiona's brother, Ralph, in Vienna, Austria.
In the months that followed the recordings, we worked non-stop on the course. We translated all the sentences. I programmed the online interface, and Fiona wrote the grammar explanations. She immersed herself in various Tagalog grammar resources—from books to websites and linguistics papers. The most helpful and thorough resource was Tagalog Reference Grammar by Schachter and Otanes, a grammar reference for linguists.
In the end, she turned her research summaries into a grammar reference of her own. She wanted to present the grammar with tables of translated examples, rather than wordy explanations.
Finally, in 2010, we released the course and the grammar reference that goes with it.
Then, for about two years, we answered questions and improved our materials based on feedback from learners. Our offerings grew into a fully-integrated set of Tagalog learning materials. The course now included workbooks, and we added free videos and more downloads to the website.
The next major milestone came two years later, when we made the entire website mobile-friendly.
Since then, we've updated various parts of the website and continued offering support.
Over the years, we've had learners from very diverse backgrounds in over 80 countries. There were even Special Forces of the US Army that used our materials. From partners of Filipinos to second-generation Filipinos, from employers with Filipino employees, people who work on cruise ships, people who are simply interested in Tagalog, and many others all over the world… we didn't expect this kind of response and are greatly honored by it.
Learning to speak Tagalog has completely transformed my relationship with the Philippines and with Filipinos. I don't feel like a foreigner anymore. People appreciate it so much, it's hard to describe. With just a few words, there's an instant connection.
I hope you will discover this for yourself. Learning Tagalog is actually easy if you take it one sentence at a time. Just keep going. You'll be glad you did.
Frederik De Vos
June 2022