About us
Hi there! We're Frederik and Fiona De Vos and we hope you're enjoying the site.
Our mission is to help people become fluent in Tagalog in the fastest, easiest and most enjoyable way possible, by providing high-quality Tagalog learning materials.
We created Learning Tagalog because we couldn't find a resource to learn Tagalog that included literal (word-for-word) and natural (whole-sentence) translations, lots of authentic dialogues and a good grammar reference with plenty of examples.
We launched the site in 2010 and since then, we have happy customers from 60 countries (and counting!). Our course is also being used by US government agencies and other organizations.
Our philosophy is to keep all our materials as simple and practical as possible, while making sure everything is accurate.
We're very approachable for questions and suggestions. Don't hesitate to email us!
Read more about the story of Learning Tagalog below.
Fiona De Vos is the co-creator of LearningTagalog.com, the author of Essential Tagalog Grammar and the co-author of Learning Tagalog: Fluency Made Fast and Easy. She taught Tagalog to Japanese adults while studying in Japan and has also worked as a translator. In addition to Tagalog, Fiona speaks English, Japanese, Dutch, German and French. Fiona is also a singer.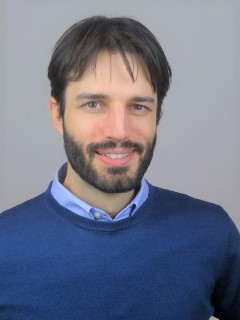 Frederik De Vos is the co-creator of LearningTagalog.com and the co-author of Learning Tagalog: Fluency Made Fast and Easy. He holds a master's degree in engineering with a major in computer science. Good at languages, he worked as a technical translator for several years. He learned Tagalog in the Philippines and also speaks Dutch, French, English, German and Japanese.
The Story of Learning Tagalog
It began in the Philippines in 2007. Fiona and I, both freelance translators at the time, had just moved to Los Baños. Since Tagalog was now a part of my everyday life, I set out to really learn the language. I bought some books and started to learn it on my own as I had done with other languages in the past.
But this time, it was different. Tagalog was different in many ways – not difficult, just very different. In fact, Tagalog is easier than English in many respects, once you understand how it works.
As I progressed, I found that the materials I used lacked some essential information. This prompted me to develop a basic online Tagalog course that would include all the elements I often missed while learning Tagalog.
These elements are:
dialogues for context and drills for practice
audio recordings paired with pronunciation marks in the text
literal and natural translations
cultural and grammatical notes in the lessons, and a grammar reference for a complete overview
a well-thought-out structure that introduces useful material early on while still being easy to follow
In other words, I wanted to offer a course that is "complete," in that it provides sufficient information to gain a good understanding of the language and to be able to speak it fluently.
Over the next two years, I wrote and rewrote the dialogues, based on what I heard around me. During that time, Fiona didn't get involved that much. She just answered my questions.
After several failed attempts at producing good audio recordings at home for the dialogues, we decided to use a recording studio. For Fiona, this was a sign that the project wasn't a hobby anymore and she got fully involved.
We then practically rewrote half of the stories together in preparation for the studio recordings. In the meantime, we had moved back to Europe. After the recordings in Vienna with Fiona's brother, Ralph, we retranslated the stories and further developed the online interface.
Fiona gathered all the grammar resources she could find to write explanations for the course. This proved to be a long and painstaking process of reading, or rather dissecting, linguistics papers and Tagalog Reference Grammar by Schachter and Otanes, among other resources.
The fruits of this intense period were an online course and a grammar reference, which were both released in February 2010 on LearningTagalog.com.
Spurred on by the enthusiasm and feedback of the learners, we continued to improve the course and the grammar, and added new materials.
Now, two years later, Learning Tagalog has grown into a fully integrated suite of Tagalog learning materials: a course (online, books, ebooks), a grammar book (online, book, ebook), workbooks (books, ebooks), course audio (CDs, MP3s), free videos and free downloads.
All our Tagalog materials have been created with one goal in mind: to get you to speak Tagalog fluently in a fast, fun and easy way.
I wish you the time of your life learning and speaking Tagalog!
Frederik De Vos
July 2012